The destination
for specification
Archify provides you with a multi-channel marketing platform to set your solution apart and broaden client networks. 
Designed to help you get specified by architects, designers & engineers.
Ready to boost your specification sales?
Archify's 4-pillar solution is providing you with the tools and resources you need to connect,
market, educate, and measure your performance. Maximise your construction and architectural specifications today.
Be seen where specifiers are searching.
Track and manage active specifications.
Educate and influence decision makers.
Create and maintain relationships.
Why join the
Archify community?

At Archify, our team is dedicated to offering a communication platform that benefits design professionals and product suppliers alike. With more than 10 years of experience in the construction and design industry, we take pride in our ability to market and deliver a superior user experience. Our goal is to stay ahead of the industry's constantly evolving trends and provide cutting-edge solutions to help you achieve success.
Over 500 brands choose to power their sales through Archify
Read what your peers are saying
Being heavily involved in both commercial and domestic construction throughout Australia, the ability to meet and present to key stakeholders is imperative. The relationship we have forged with Archify is an important factor within our business model and helps to strengthen existing relationships & forge new ones. We would like to thank everyone within Archify for their ongoing support and have no hesitation in recommending their services.

Tracey Hendy
Business Operations Manager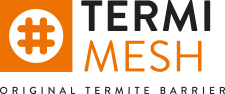 Collaborating with Archify has been rewarding from the get-go. We worked with their experts to mirror our product and project libraries, media updates and to develop our Formal CPD webinar. Engagement on these touchpoints continue to be tracked on the platform, with analytics available on-demand. Most importantly, the team has demonstrated deep domain knowledge and warm professionalism throughout - making this partnership a truly enjoyable one.

Jerry Yap
Marketing & Digital Coordinator

The team at Archify are wonderful to work with; they are all extremely professional, yet very helpful, considerate with a great working culture. Their list of Architects available for our company to schedule meetings with, became an effortless asset. They understand their company and platform capabilities and continuously work to improve and upkeep their site for the forever evolving market conditions. A genuinely delightful company.

Paige Hawks
Owner

Sign up to our newsletter
Stay informed, sign up now!